BB-8 done in Photoshop with 
100% Photoshop brush work.
BB-8's head will be the final piece to finish. 
I'll post the final soon!
Total man hours thus
 far
:
36 hours
.
My reference: A Time Magazine. 
Some of the brushes used. For BB8, I made brushes tailored for this project.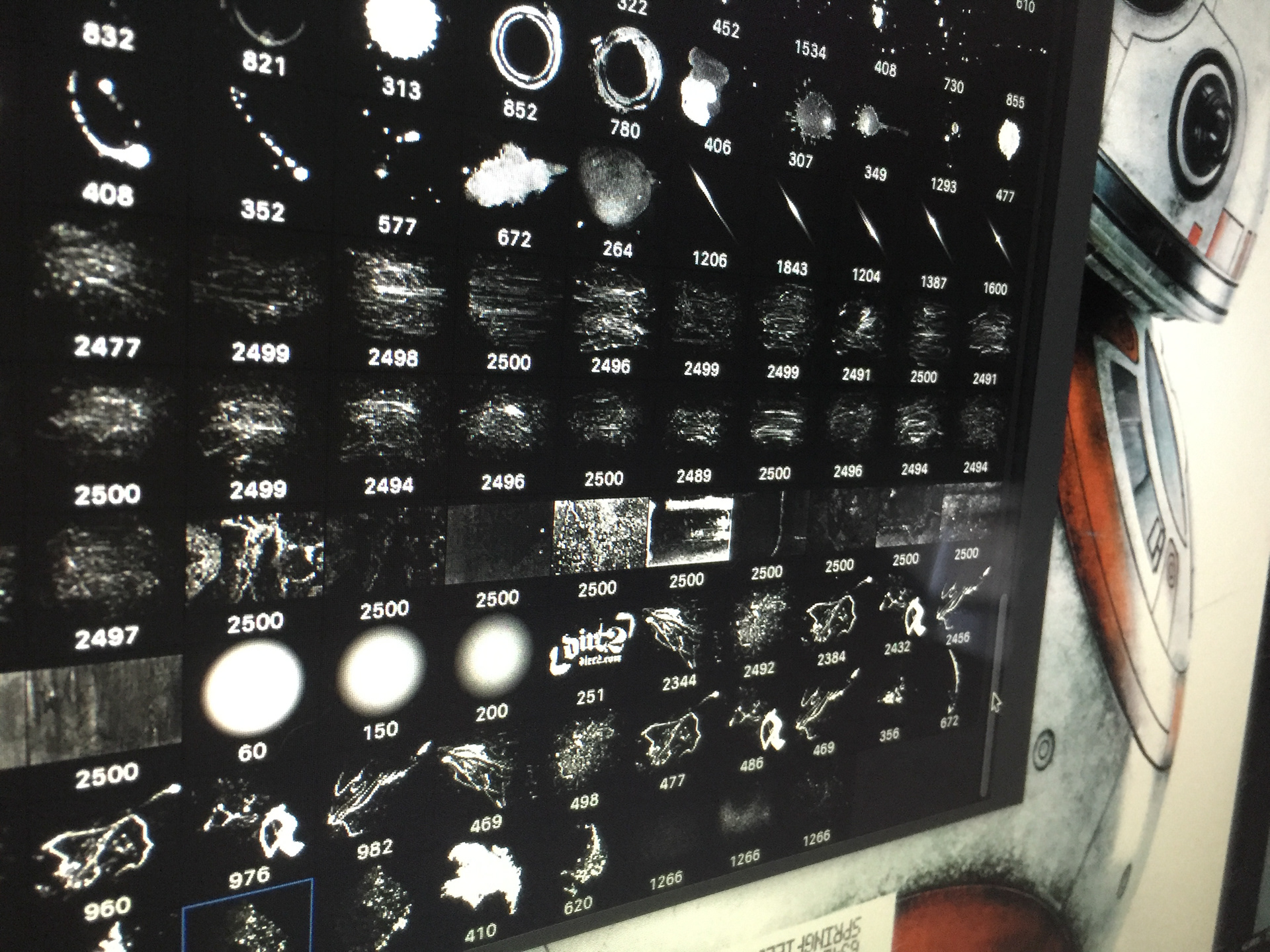 Sneak peak into the layers.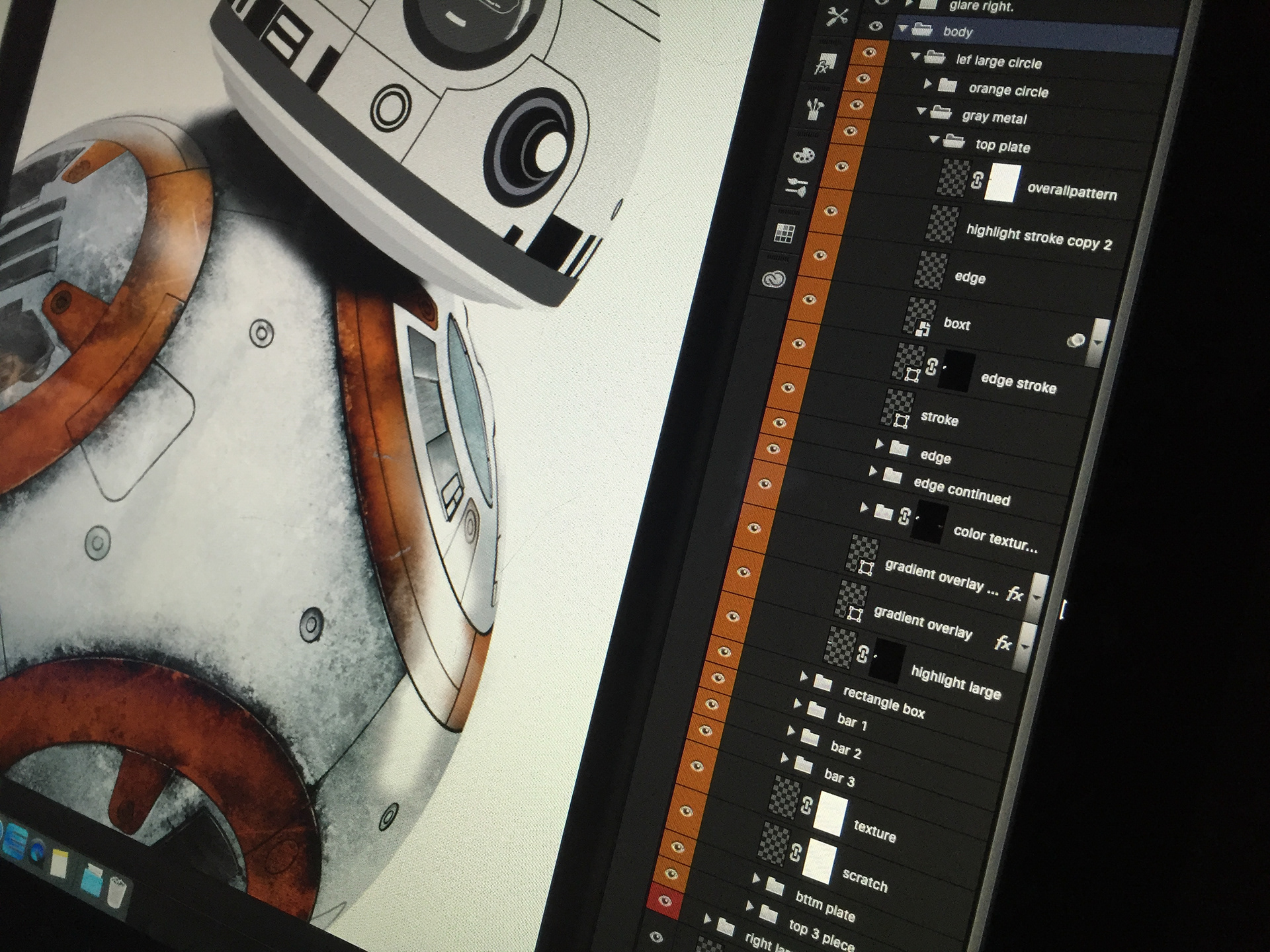 Photoshop brush work.  Brushed in Photoshop. 3 Hours to complete.
​​​​​​​