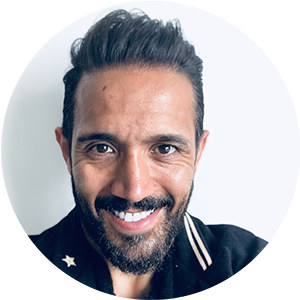 Hello, I'm Llanos.

Why Llanos when it's my last name?

It all started in 2003 when a close friend of mine who was also my first boss started calling me Llanos and it stuck ever since. Plus, Llanos sounds much cooler than Paul, right? 

Professionally, I love collaborative environments and passionate people who despise mediocrity. I believe process makes strong products and talent makes them beautiful. I also strive to achieve and have an insatiable appetite for the impossible; perfection. 
With a deep & successful background in designing, developing & leading innovative customer-centric digital language experiences & global teams, I firmly believe that based on my professional experiences & exceptional background, I will be able to make an immediate & positive impact to any design organization and/or design culture.
I have a proven track record of performing & leading teams at the highest levels in some of the most trusted & challenging business environments.  I have the unique ability to cultivate critical internal & external relationships that are essential for organizational & personal success.  Additionally, I have been a member of high-performing strategic teams & work best in a very collaborative & team-oriented environment.  
Personally, 

I'm an avid Jiu-Jitsu practitioner, I love animals, great food and zero shame in crying for a great movie scene; I'm also a sucker for popcorn.
Lastly, it's important to improve on a daily basis by embracing humility, evoking empathy for others while welcoming opportunities for growth.
I look forward to collaborating and designing a product that impacts millions of people - for the good!