Fix funnel breakages / Friction points.
Ad's - Change the industry display ads as if they were a story.
Giving the capabilities for merchants to turn on components if they want.
Modules being flexible to give merchants a better chance at conversion.
Focused on Item level imagery. We wanted to focus on personal moments
Comprehend the Situation
: Partnered with Product & Research to define:
What problem are we trying to

solve?
Why

do we need to solve this problem?
Identify the Customer:
Partnered with Product & Research to:
List their behaviors, facts, needs & goals, while making assumptions and listing out key actions that users may want to utilize in our experience
Walmarts first internal Design Language System plus produced visionary comps to showcase how to use the Design Language for over 100 Walmart Designers to carry on and design primary, secondary and tertiary use-cases. Introduced new design principles and practices for the entire design org; A first at Walmart.
Shipped the New Walmart.com
A re-imagined, customer-journey centric, personalized experience that helps .com customers not only convert better, but also browse better, increasing retention rates and overall shopping satisfaction on Walmart.com

​​​​​​​
The entire ramp took a month. We went 1% and then 5, 20, 30, 50 and then 100%
Each ramp had ramp criteria - meaning we could only take some much of "hit" / breakage of GMV 
For example, with 5% ramp we could only take up to -20bps (.20%). So when we go to 20% ramp, our criteria was 10 bps or less negativity but we were around 12 bps. W
e started debugging and triaging and we found out a few issues on Item Page. We fixed them over a few period of 3 days , pushed our code to Prod and took a daily read. We slowly kept ramping up but still noticed negativity of 5 bps but within noise while at 50%. We decided to go 100% as this is expected (it's called a J curve). 
After 100% ramp, we made a call to do new Quantitative studies (via AB tests), studied the results, iterated and eventually reached a positivity of over 50bps!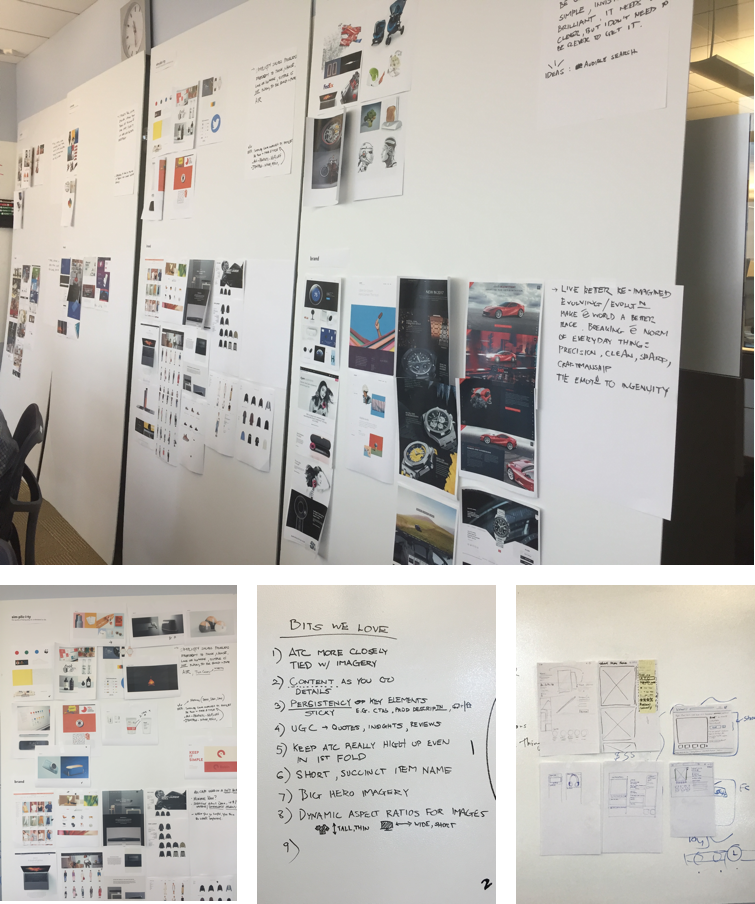 Visionary Explorations
A demonstration of Walmart's design language